Keywords are the base for effective SEO and driving more sales & revenue. Regardless of which industry you are working in, effective research is important to rank better. No matter if you are starting out, or already doing SEO, keyword research & analysis for SEO is a constant process. If you are new to SEO and want to know everything about this practice, then we have got you covered. In this guide, we will see how to do keyword research for SEO services and how it would be beneficial.
Keywords are the words that people type in when they search for a product or service online. These words are typically a subset of a larger group of queries or search phrases that users enter into a search engine each day. Moz suggests there is no 'right' number per industry but around 500-800 monthly searches per month are considered as less competitive keywords while 10,000+ monthly searches per month are considered high volume/competitive keywords.
This does not mean that smaller keywords can't bring you traffic or revenue, but rather if you want to rank better in the top 3 positions on Google then you have to optimize your content using more specific
Why is Keyword Research Important in SEO?
Keyword research is the first step in the SEO process – without strong keyword research & analysis, you cannot have a wonderful strategy. If you are going to build an SEO strategy based on keywords, then they should form the foundation of your approach.
"But there is no guarantee that people actually search for those terms."
It's true – but if your competition is ranking for those terms, it means that the topic has commercial intent and other websites are putting out useful information about it. And if that's not enough evidence for you, look at Google's own Keyword Planner data: when people search for these topics today, thousands of them use each term as part of their search query (i.e., they're looking "for" those terms).
Right keyword research helps in improving the sales of your company. If you are able to choose the best keyword for your business, then it brings more traffic and high conversions for your business.
When trying to figure out which keywords to focus on, it may help to start by looking at what keywords your competitors are targeting – this data is available in Ahrefs, SEMrush, SpyFu, etc. This allows you to see how many people are searching for a particular term, which countries/regions those searches come from, related long-tail keywords as well as seeing which sites ranking above you currently rank for each of these keywords (there's no point optimizing content if there's another site that already ranks better than yours).
This also helps with knowing where your customers or prospects might be coming from. If you are selling a product that is popular in the UK, then it might make more sense to optimize for keywords that people search for in the UK (especially if your traffic is coming from countries like India).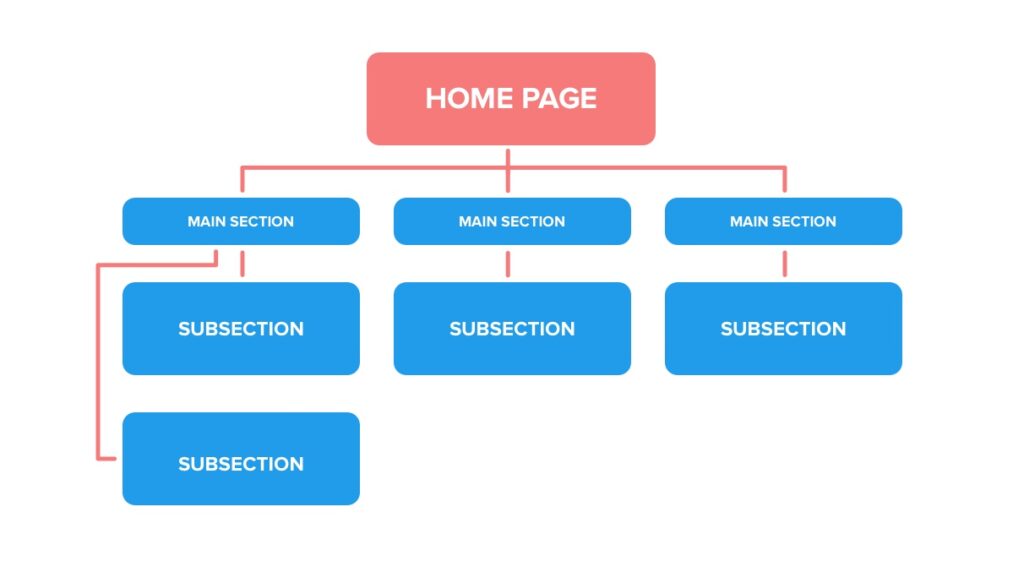 When doing keyword research it's important to not get distracted by all of the related keywords or long-tail keywords people may type into Google while looking for something else. Focus on picking keywords where you know searchers are actually looking for something that you can provide them with (don't try and rank #1 for "socks" when there's already 5 sock e-commerce sites up there) – this also allows you to conduct competitor analysis using tools like SEMrush.
Also, Read – Advanced SEO Strategy & Tips
How to find keyword ideas?
You need to first search for what topics your audience is interested in. You can search on Google using the following keywords:
Product name + word "review"
Domain/Keyword + word "review"
Site:Yourdomain.com keyword
Once you have found some ideas, look at their organic rankings and see what sites rank for these keywords. You can do this by searching for a domain and adding "organic keywords" in the search query box and it will give you all of the keywords that the site ranks for. This information is useful because if a site has specific content ranking well in the top 10, then there's a good chance your specific topic may also be profitable or worth targeting.
Brainstorming the topics helps in getting the keywords that the audience is searching for. You can either use Google's suggested search or you can brainstorm keywords on a whiteboard and then find the ones that are being searched.
If you have already identified your product categories, then it helps in knowing which type of content will be most helpful for your customers (blog posts, videos, podcasts, etc.). If you are targeting broad terms like "review site", then look at what specific brands or topics people may be looking for (i.e., "Nike sports shoe review" or "Adidas new shoes review") – this information will allow you to create more targeted content with less effort (and get better results with any SEO efforts).
Perform a quick competition website analysis to see what are the keywords on which their website is ranking.  You can do it using a few tools like SEMrush, SpyFu, or even Ahrefs.
However, you should not only look at the top 10 results as there may be other sites that are ranking for keywords but aren't in the top 10. For example, if someone is trying to search for sports shoes and your site ranks #2 for that term then you have a chance to increase your organic traffic by focusing on that specific keyword as well as similar related keywords.
Also, Read – How To Do SEO For Google Hindi News Websites
Top keywords research tools
There are many keywords research tools available online.  Among them, there are both free and paid tools available.
Google's keyword planner
Keyword Tool – Provides Google traffic estimates for keywords. It is useful to estimate the keywords' volume on different search engines like Google, Bing, etc. The tool also provides monthly cost-per-click (CPC) data which shows you how much advertisers pay for that keyword.
SEMrush
SEMrush is a very comprehensive tool that provides search volume on various search engines as well as competitor/keyword analysis. With SEMrush, you can get organic search data from Google Analytics with just one click. You can also use competitors' SEO performance reports by entering their website URL in the SEMrush site audit tool section.
Ahrefs
It is a Keyword Explorer tool that helps you find the best keywords for your website to rank higher. Ahrefs also shows you all of your competitor's backlinks, keyword rankings, and site audit reports.
Wordtracker
This is an old and reliable keyword research tool that has been in use for more than 20 years. WordTracker offers a suite of services including competitor analysis, content optimization, long-tail keyword discovery, etc.
Google Trends
The Google Trends section provides data on trending topics over a period of time. It can help in identifying up-and-coming trends that may become popular in the future as well as what people are talking about at present. You can further analyze those trends using Google Trends' related terms feature shown below:
For example, Apple Watch has been searched more often than Apple TV thus giving it an upper hand over its competitors as well as helping the marketers understand who their audience is and what they care about.
Keyword Surfer
Keyword Surfer is also a good keyword research tool that helps you generate keywords that are closely related to your original seed keyword. There are many benefits of performing accurate and effective keyword research, including:
Keyword research helps in understanding what people are searching for. This information can be used to identify the best topics/products you should target, the resources needed to create blog posts, videos, or podcasts about those topics, etc. Keyword research also provides valuable insight into what competitors are doing. You can find out how their sites rank for different terms (which will help you know which terms they're targeting), who links to them (which can be useful if you want others to link.
Keyword Difficulty
It shows how complex it is to rank for a particular keyword. It takes into consideration the competition and the demand of that niche. A low keyword difficulty score will help you rank easily for keywords with a high volume of traffic, whereas a high keyword difficulty score will indicate that it is hard to rank even for medium-to-high competition terms.
It shows websites ranking at number 1 have around 59030 monthly searches whereas those ranking at number 10 have around 4700 monthly searches (which means you should not choose keywords with less than 5000 monthly searches if your website doesn't target long-tail keywords). Sites Ranking between #2 and #5 also contain more than 2000 monthly searches while sites ranking between #6 and #10 also have less than 2000 monthly searches.
Long-tail keywords have less competition which means you can optimize your website better and rank faster for them. They also get more traffic than short-tail keywords which means you'll get a share of the pie if you optimize your website for such terms/keywords.
The best length of long-tailed keywords is around 5 to 6 words (also called high search volume, high intent keywords) and it is extremely hard to rank for such highly competitive short-tailed keywords (2 or 3-word search phrases).
Search volume: Knowing how many people are actually searching online for a particular keyword will help you prioritize topics and plan content accordingly. You can create/share content around top-performing keywords when they're trending up in order to generate quick organic traffic hits. That way, not only will you get targeted traffic but your content will also be shared widely.
Ability to discover new topics: You can use keyword research tools to identify new keywords that are not being used by any of your competitors. Creating unique, interesting content around those underused terms/keywords can help you shine in SERPs as well as boost organic traffic for your website.
How to choose a keyword
Now you've got a list of keywords but which keywords are the best for your website. There are various factors to consider when choosing the best keywords for your website/blog:
Type of content you already have How much competition there is for a particular term Related topics Competitor's ranking history Traffic potential The difficulty of a keyword
You should use all these factors to prioritize which terms to target. For example, you should write blog posts about high-traffic keywords that also have low or medium competition levels. You can then use those articles to drive traffic through social media and other online avenues. How Search Engines work
How do search engines actually work?
Search engines crawl websites in order to identify their content. Once they've crawled a page, they'll identify several key elements on the page including meta title/title tag, meta description, H1 tags, alt tags, content, etc. search engines use these elements to identify the topic/theme of that particular page and then rank it accordingly in SERPs (search engine results pages).
Search engines also try to determine what type of website they're crawling. For example, if Google crawls your blog which contains posts with long-form content shared on various social media platforms (Facebook, Twitter, LinkedIn), it will assume you are an authority site in your niche and probably give you top rankings for all related keywords.
Google's algorithmic search works on a number of factors including how many trust signals (i.e., backlinks) the website has as well as how relevant each listed page is to each keyword.
You also need to consider higher search volume keywords that have less competition because you'll be able to rank your website for those keywords quickly. If you want to target lower search volume keywords with medium/high levels of competition, you should write articles based on long-form content which helps search engines determine your site as an authority site in its own right. Go for keywords that have a lower difficulty and a higher search volume
Type of content you already have
This is usually the first thing people look at when choosing keywords because it will help them determine how easy or difficult it's going to be to rank for a particular term/phrase. The type of topic/content you've chosen for your website has an impact on key elements like meta title, meta description, H1 tags, etc. For example, if you want to target car-related terms then it makes sense for you to create long-form content that talks about cars in detail (technical aspects, their history in the US). That way, Google will identify your website as an authority site when it comes to cars and push the relevant pages up in SERPs (search engine rankings).
Google Search Console
Google Search Console is a good tool for performing keywords research.  It tells you how many people are searching for particular phrases/keywords, the average position of your website in SERPs (search engine results pages), and other useful information. However, the data provided by Google Search Console is usually monthly which can be misleading at times because ranking fluctuations happen on a daily basis. Also, it only provides data based on English searches alone while there's a huge market out there that doesn't operate in English.
That said, Google Search Console does give you an overall idea about what type of terms are high or low competition for your website. You should start with low/medium competition keywords before working your way up to high-competition ones.
Click on the Performance Report option of Google Search Console to check on which keywords your site is ranking. This report tells you the terms that bring in the most clicks from Google search. It also tells you how many clicks came from Google organic search and which keywords have the highest click-through rate (CTR).
You can sort the keywords in Google Search Console with their total number of impressions.  This tells you how often these keywords appeared on Google. If the impressions and clicks on the keywords are higher, you can pick those keywords. Also, you should sort the keywords in Google Search Console with their average rank. You can create a competition score for all these keywords and choose those which have a lower difficulty factor.
Wrapping up
Keywords research is the most important aspect of search engine optimization that helps you gain a competitive edge. Follow the above tips and tricks to perform result-driven keywords research and gain a competitive edge in your industry. Even if you are doing SEO for a while, as the search algorithm changes, your keywords research strategy should also see a change. So, do your research and then use the keywords on your website. It's among the most time-consuming aspects of SEO but it brings the best results to your website. Get started with keywords research now and drive more traffic and sales to your website. If you don't have an in-house SEO team, you can also hire one to gain a competitive edge.